Corona Virus and it's effect on the Housing Market
Posted by Khoi Le on Monday, March 9, 2020 at 12:36 PM
By Khoi Le / March 9, 2020
Comment
Corona Virus and it's effect on the Housing Market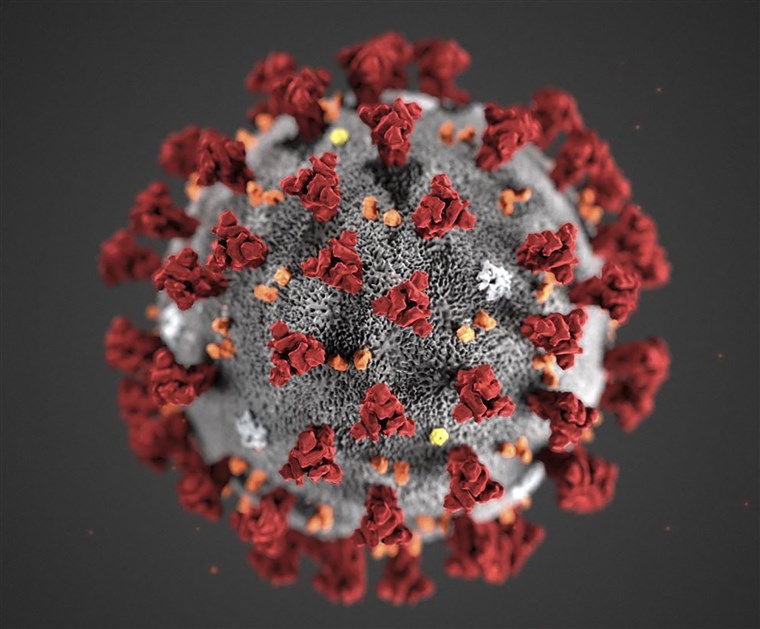 Most of you know me well enough to know I'm not one to spread panic. This Blog is intended strictly to inform my followers about the effects of the virus on the National and State Real Estate Markets. I am a big believer in information and awareness and to that end I want to be your go to for all things Real Estate.
The rapid international spread of the coronavirus is striking fear in investors and shaking financial markets. With 164 confirmed cases in the U.S. 11 Deaths and 19 States reporting cases as of 4pm EST March 7, 2020 how could the near-pandemic impact the housing market? So far, coronavirus fears have prompted mortgage rates to drop. Investors are pulling their money out of stocks and putting it into steadier U.S. Treasury bonds—and when bonds perform strongly, mortgage rates tend to dip.
https://www.cdc.gov/coronavirus/2019-ncov/cases-in-us.html
National Association of REALTORS® Chief Economist Lawrence Yun believes the slight dip in home sales will be counteracted by the low low mortgage rates. Yun states "Mortgage rates likely will fall to an all-time low, and buyers will want to lock in, even with growing economic concerns,"
Current rates in New Mexico: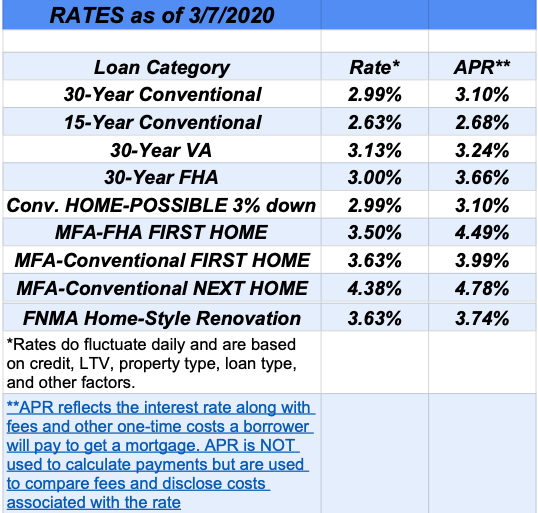 Last weeks National Association of Realtors did report a nice increase in homes going from Active to Pending list past week, in fact they increased 5.2% which is a healthy increase especially for this time of year in our current economy.
The current statistics for the Greater Albuquerque Area of Realtors:
Current homes for sale - 1973 - This is the lowest amount of homes on the market i've seen in my 30 years in the Real Estate Industry. My opinion is that the virus is affecting the number of homes on the market especially the number of Luxury homes on the Market. Wealthy people are feeling poor at the moment because of other Markets not performing as they were.
Current homes under contract - 1967 - Not a direct result of the virus but defiantly will effect the spring market. The effect on the spring market will most likely be favorable based on ultra-low interest rates, however with inventory at an all time low there will most likely be a slow down over previous years.
Current homes closed - 1034 - Up .086% over last years sales of 945. This is significant as last years inventory was slightly higher. More homes sold with less inventory creates momentum for a increased home prices.
Overall I believe the effects of the virus are having a slight effect and that the economy is reacting normally to the amount of press the virus is creating. I believe the long term effects of COVID-19 will be minor and especially in New Mexico. The human race will survive this potential catastrophe as we did with Ebola and Swine Flu. The CDC is working hard and Congress is working on measures to get all hands on deck to protect the citizens of the USA and the economy of our great land. recommendations to protect themselves and their communities take special precautions
What this blog post is all about? The conclusion of this post is this is a great time to be in the Market. Rates are so low it's almost like free money so buyers now is the best time possible to buy a home, especially Luxury buyers as that market is truly lagging. Sellers it is also a great time to be on the market based on the lack of inventory it is a great time to get the absolute most for your home with minimal amounts of time spent in the process. Those of you that need to refinance your current mortgage this is absolutely the time 2.99% I've never seen rates this low and certainly they may never be this low again.
Finally, anything Real Estate is always golden and it most likely will always be golden you can contact me any time for any Real Estate Related question or a free Market Analysis on your property at [email protected] or 505-228-1500.
Mick Burke
Qualifying Broker/CEO
Hunter Chase Realty, Inc.